Natural Beauty: My Skincare Routine + Shankara Giveaway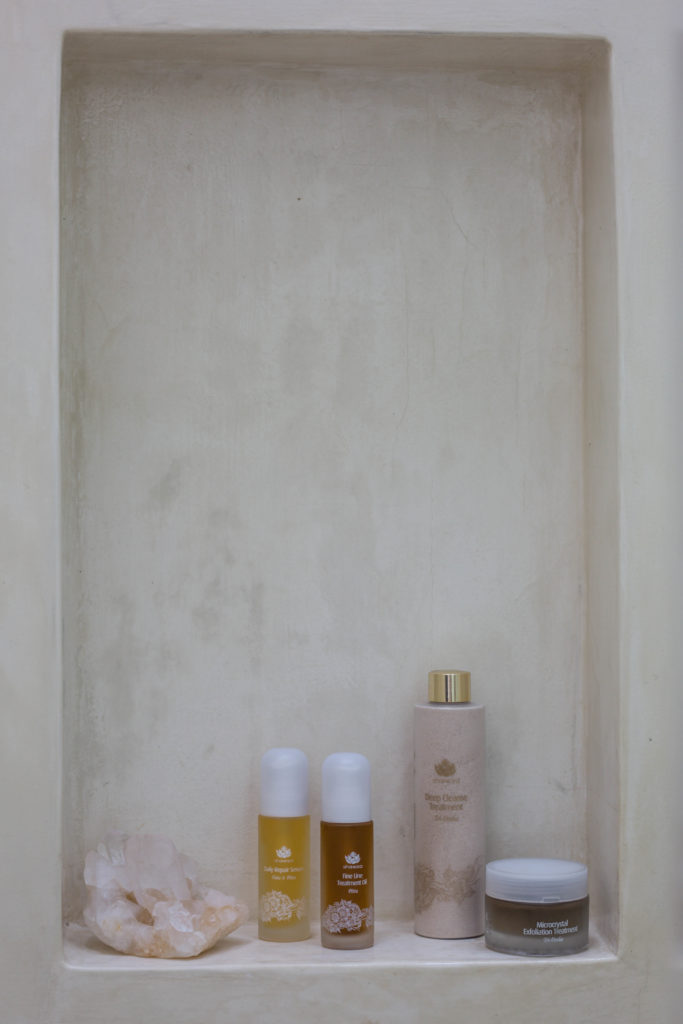 My food and lifestyle practices are rooted in the philosophy that less is always more. Slow down, simplify, create more space. My skincare routine reflects this philosophy, especially when it comes to choosing products. Skin is more than just a barrier to the outside world, it's an organ that absorbs a majority of what we put on it. So when I'm selecting skincare products, I always look for quality, organic plant-centered oils, scrubs and masks with minimal ingredients that allow my skin to breath. I have a series of favorite oils and serums I like to rotate through the seasons, depending on what my body needs. But generally, I keep a pretty consistent routine. Here's what a typical week looks like for me…
MY SKINCARE ROUTINE
Hydration
This is essential for vibrant skin. I start every morning with 32oz of warm water with lemon and a splash of fresh aloe juice. I drink this first thing and then move into my morning rituals. I'll also make a french press of herbal tea like dandelion, nettle, fennel or CCF tea and sip this through the morning.
Abhyanga
This is a religious practice for me, even when I'm on the road. It not only hydrates my skin, but keeps my mind calm and clear. Right when I wake up, I head to the bathroom and light a candle to start heating my body oil for my self-massage. I use this butter warmer as an easy way to heat my oil. When I'm traveling I heat a sink full of hot water and place my travel bottle of oil in the water to warm. Warm oil makes a tremendous difference. In winter, I use a sesame oil based herbal oil, like Ashwangandha Bala. In summer, I use a lighter coconut oil based herbal oil, like this Brahmi oil. Sometimes, I infuse my own oils with rose and calendula for a soothing summer oil, or a keep a richer winter balm around when it's dry.
Dry Skin Brushing
Some mornings, especially in spring or when I'm feeling stagnant, I start with dry skin brushing using this copper bristle dry brush before I oil. It's wonderful for lymphatic drainage but quite stimulating, so it's a practice best done in the morning. I usually do this 2-3 times a week.
Exfoliation
I like to do a deeper exfoliation on my body 2-3 times a week while I shower. Cleansing and removing dead cells without stripping the skin's natural oils or shifting the pH with chemical-based products is important. I've fallen in love with Shankara's Deep Cleanse Treatment because it's a natural powder not an acid. It uses chickpea and lentil flour with nourishing herbs like red sandalwood, brahmi, triphala, manjistha and rose. This blend is much like the formulas used in the classical Ayurvedic udvarthana treatments.
Face Care
I've long ditched most facial cleansers and makeup removers, and have simply used oil for many years now. Occasionally, I will use baking soda as an exfoliant or Shankara's Deep Cleanse Treatment 1-2 times a week on my face. After many years of harsh cleansers, I've found less is more for avoiding over-cleansing the healthy balance of my skin. I will do a face mask once or twice a week, using different masks for different purposes. On the island, I'm often overheated, so Shankara's Calming Calendula Mask has been a nice addition to my homemade repertoire of skin masks. After I shower or rinse my face, I always apply a skin oil. Plant-based oils often have a natural SPF range of 10-15, so it provides some general sun protection as well. Here are a few of my favorites I often rotate through:
Lastly, throughout the day I spritz my face with rosewater. I keep a bottle at my desk, in the car and in my purse. It's my number one staple!
Rest
If I've had a long day on my computer, I try to take a rest in the late afternoon and do 10-20 minutes of yoga nidra. I spritz two cotton balls with rosewater and cover my overstimulated eyes to reduce pitta. It's amazing how restful this routine is and helps prevent burnout in a busy week.
Before I go to bed, I remove any makeup worn in the day with sesame oil and rinse my face with cool water. I dab a few drops of oil around my eyes and head to sleep. I find if I'm in bed my 10pm and wake with the sunrise, a solid 8-9 hours of sleep makes a big difference in how my skin looks and feels.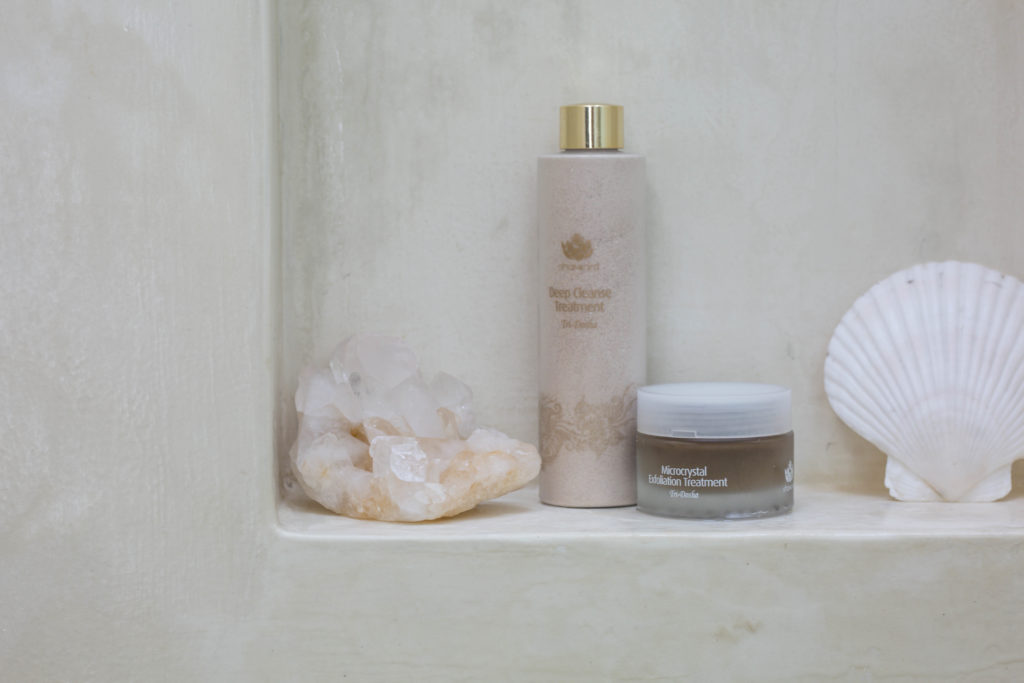 GIVEAWAY ANNOUNCEMENT
I've partnered with Shankara to offer this special winter giveaway to boost your skincare routine. Read more about Shankara and their incredible mission and commitment to sourcing quality ingredients here. This season, you can win a Vata Skincare Travel Kit  to nourish your winter skin. The kit includes a hydrating cleanser, a rich repair serum and moisturizer, and microcrystal exfoliation treatment. Ready to enter? Here's how you can win a kit mailed to your door:
Tell me how you care for your skin by commenting in the post below. 

Follow @shankaranaturals on instagram
Comment on this instagram post and tag your friend!

Share the giveaway on social media for an extra submission!
**Winner will be selected and announced on February 5th, 2019!**
12 Comments
12 responses to "Natural Beauty: My Skincare Routine + Shankara Giveaway"