Vidya means right knowledge, clarity and inner wisdom.
And I believe, like wisdom, wellness starts from within.
Vidya Living is where I share, teach and inspire holistic living
fusing the ancient wisdom of Ayurveda and Yoga
to live a well-nourished life. 
I'm Claire – certified yoga instructor and Ayurvedic counselor. I work with the time-tested wisdom of Ayurveda and Yoga to empower you with greater self-awareness and connection to your true nature.
I began my health journey in my early teenage years, struggling with chronic digestive problems and searching for the answers to my own healing. Armed with a good knife and a passion for those quiet moments spent creating in the kitchen, I began to recover my health through purposeful cleansing and eating a plant-focused diet.
I knew sharing this passion for food was my calling. I went to university in DC to study International Development and Sustainable Agriculture, and worked at the UN International Fund for Agriculture Development. 
I traveled to India with an Anthropology research grant, and deepened my studies in Yoga while in Mysore. When I returned home, I found myself making a bigger influence in my local community, teaching yoga and meditation, and opening minds one good meal at a time. I went on to focus my studies in Ayurveda, yoga therapy and women's health.
So instead of a life in policy shaping, I now choose to make an impact by sharing my knowledge in Vedic living and empowering women to reconnect with their inner wisdom through food, breath, movement and meditation. Learn more about my offerings and how we can work together to create balanced health and inspired wellness in your daily life.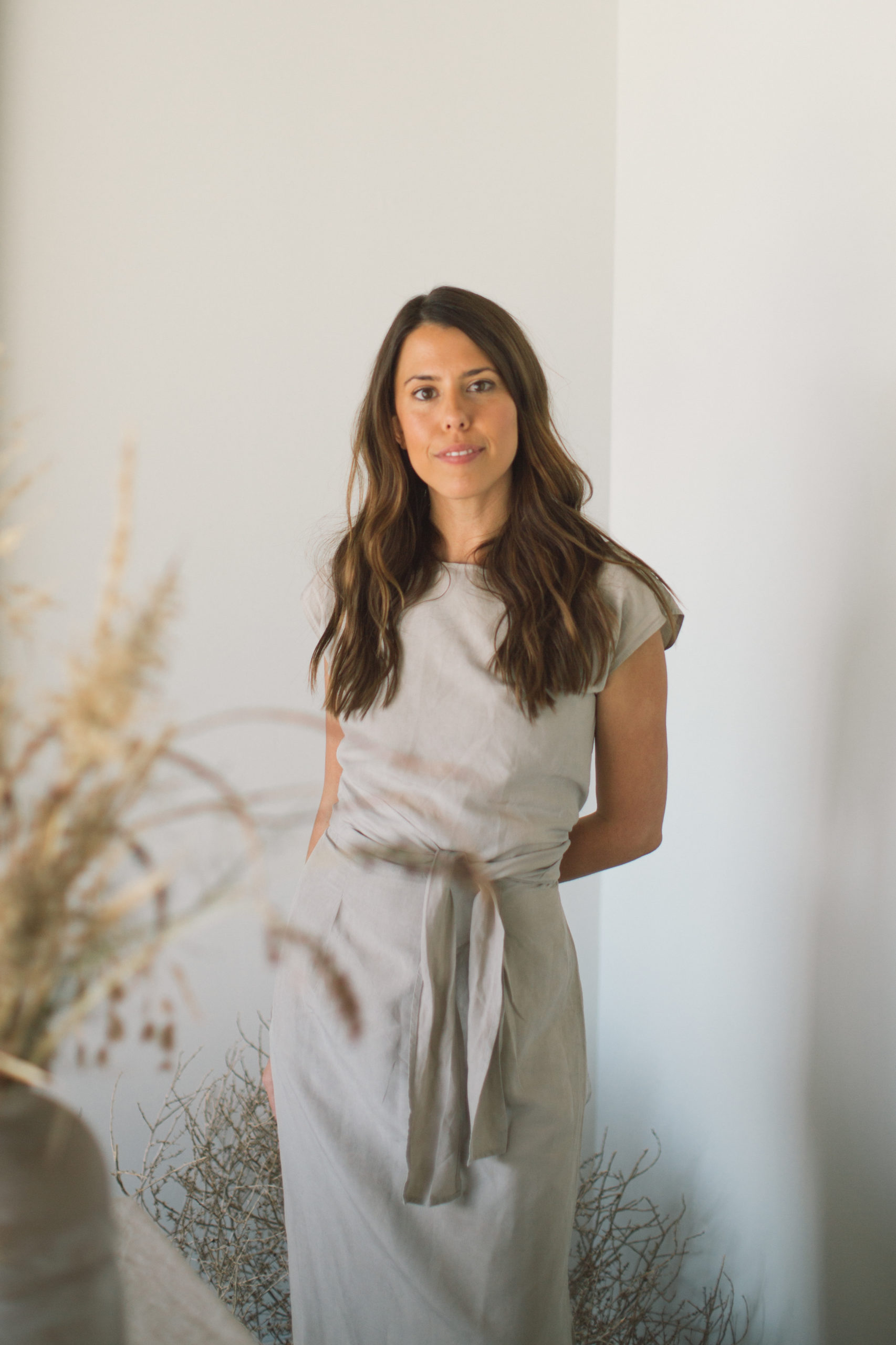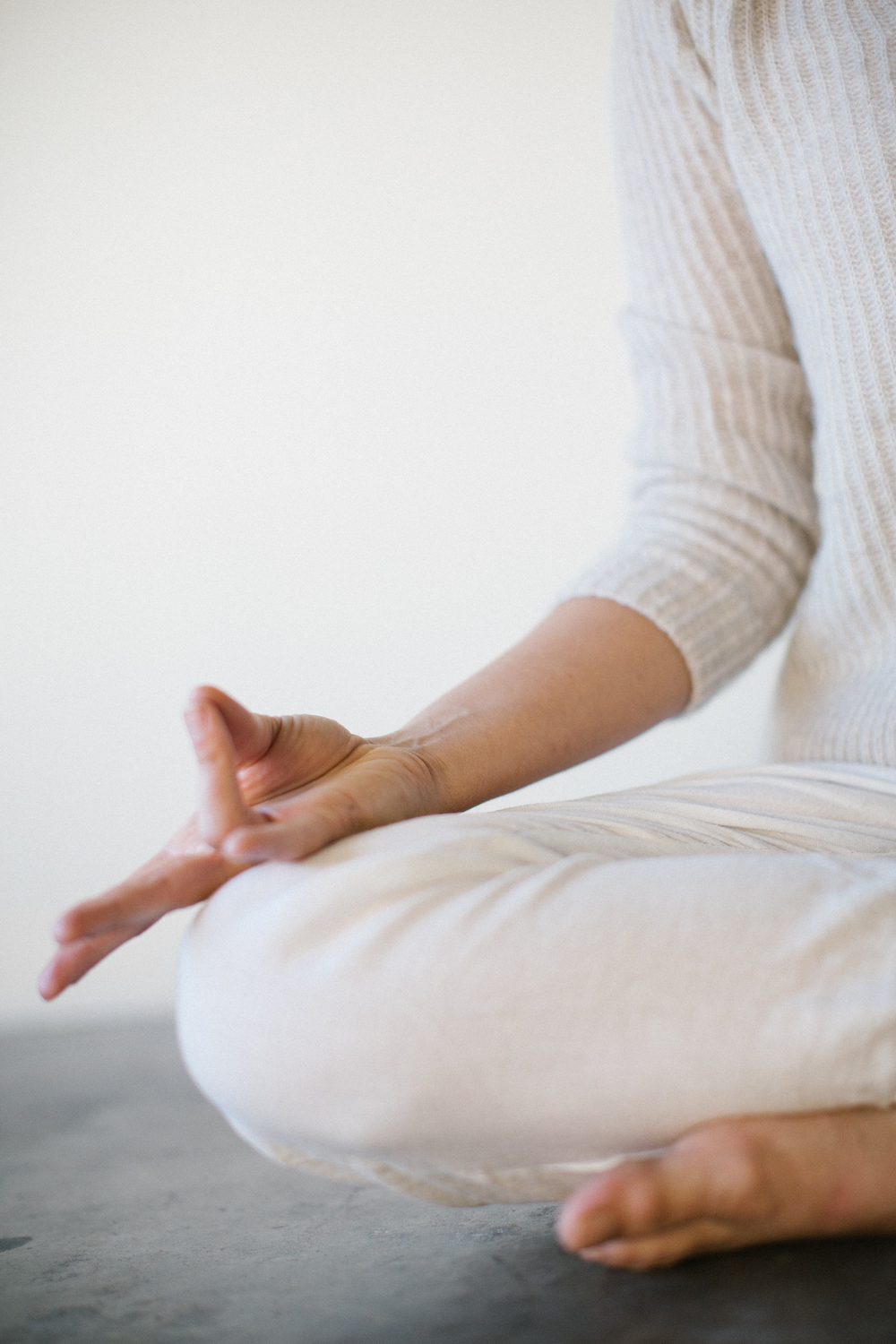 My philosophy is that we are all our own healers given the right tools and knowledge.
The word for "health" in Ayurveda is Svastha. You know those people who radiate joy and literally glow? This is svastha embodied—people who are confidently established in themselves. Our health isn't just the absence of disease; it's a dynamic state of harmony between our physical body, mind, senses and soul.
Ayurveda brilliantly teaches us how to care for these four aspects of our wellbeing by paying close attention to the ways our environment affects our state of health, and how to use right thinking, diet and lifestyle to maintain that inner equilibrium.
When modern life pushes and pulls us in so many directions, it's easy to forget who we are and how to stay centered in ourselves. With an abundance of information out there on different diets, superfoods, workouts and more, we can get easily lost in a sea of information, jumping from trend-to-trend, seeking solutions to our health challenges, but never getting to the root of our imbalances.
This is my core mission—to help you move beyond trends and into truth. I work with the time-tested wisdom of Ayurveda and Yoga to empower you with greater self-awareness and connection to your true nature. My goal is to not just give you a diet plan to follow, but to teach you practical tools and knowledge to know yourself deeply, and to create a healthy relationship with your wellbeing through the many seasons and stages of life.
Kripalu School of Ayurveda, Certified Ayurvedic Health Counselor
Foundations of Ayurveda with Dr. Robert Svoboda & Dr. Claudia Welch
Ayurveda & Women's Health with Terra Rafael
Healthier Hormones with Dr. Claudia Welch

Marma Chikitsa Intensive with Dr. Vasant Lad

Ayurveda Psychology with Dr. Manjusha Vinjamury
Pulse Practicum with Dr. John Douillard
Panchakarma Apprenticeship with Myrica Morningstar
Healing the Gut Intensive with Dr. Anusha Seghal
Yoga Alliance Certified Yoga Instructor,

 E-RYT & YACEP

200-hour RYT with Kathy McNames

Advanced Anatomy & Physiology with Noah McKenna 

Intensive Ashtanga Yoga at KPJAYI with Sharath & Saraswati Jois in Mysore, India
Sanskrit studies with Dr. Jayashree & M.A. Narasimhan

Vinyasa Krama Intensive with Srivasta Ramaswami

Functional Yoga Therapy Advanced Assessments Training with Maria Mendola

Pre-Natal & Postpartum Yoga with Linda Spackman

Nondual Tantra Immersion with Christopher Wallis

ParaYoga Nidra with Rod Stryker

Yoga Sutra Mentorship with Bhavani Maki 
George Washington University, BA in International Development & Sociocultural Anthropology
Institute of Integrative Nutrition, Holistic Health Coach, AADP


Raw Nutrition

Certification, Body Mind Institute
Community Culinary Instructor & Lead Cleanse Facilitator at MK Cuisine

Fertility Awareness Method Training


DONA Certified Birth Doula Training
Ready to transform your life and reconnect with your inner wisdom?
Learn more about my offerings and how we can work together.