Interview: A Behind-the-Scenes Look at the Making of A Book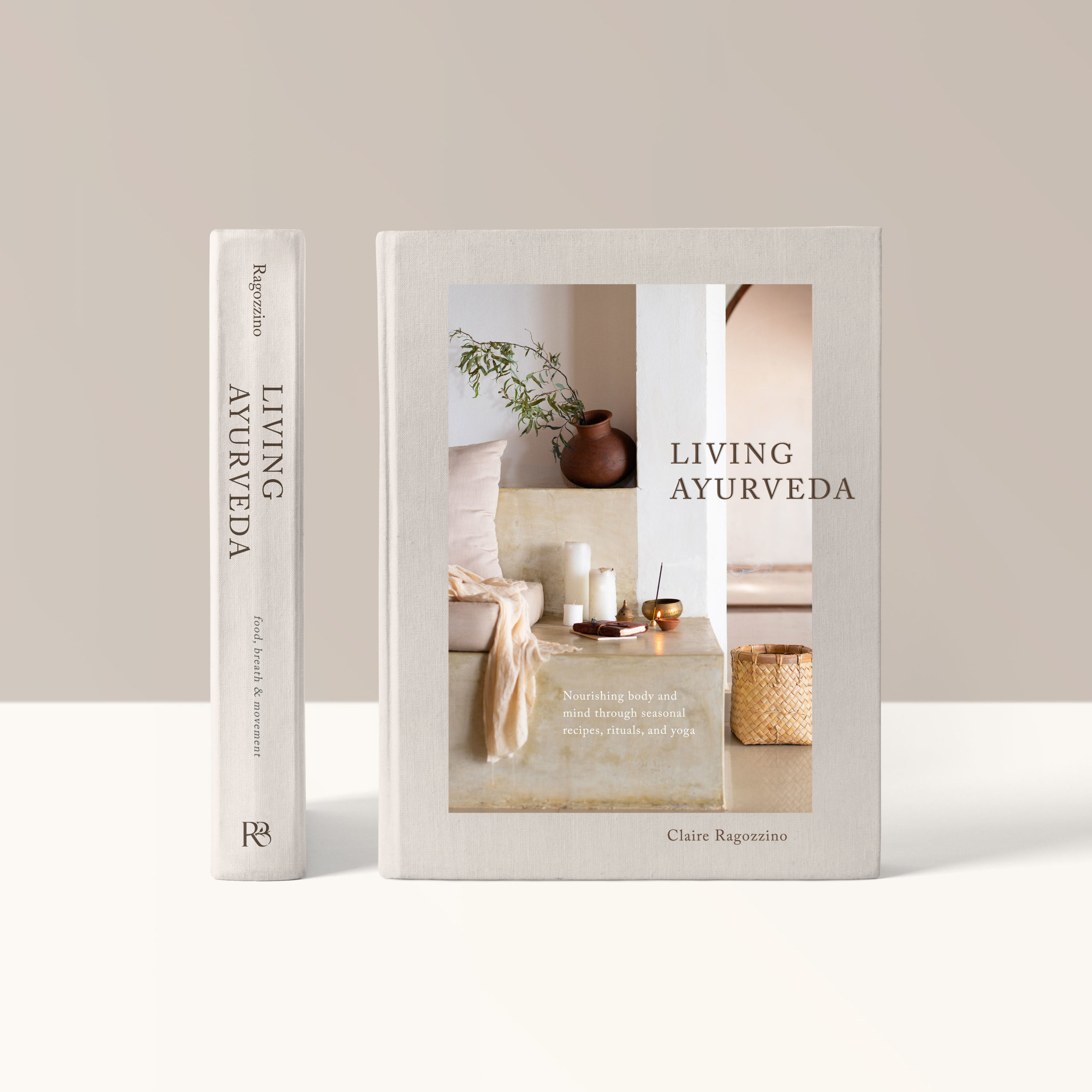 BEHIND THE SCENES: THE MAKING OF A BOOK 
I can tell you the exact moment when I decided that I wanted to write a book. It was New Year's Day of 2010. My family and I were journaling together in our annual dreaming exercise (every new year we revisit the Five Book to massage out our intentions for the year), and in a question asking about long-term dreams, I wrote that I wanted to create a cookbook that wove in yogic wisdom. I still have this little notebook tucked away somewhere in a memory box. 
Fast forward to Fall 2017 when I received my first inquiry from a London-based publishing house about publishing a book. I was ecstatic (read: voice hoarse from excited screaming in a bathroom stall at an airport). But after a few months of back-and-forth, I knew in my gut this wasn't the right fit for my vision. In 2018, just a few days after the new year, I received an email from Roost Books about collaborating on a book with them. I think I screamed even louder this time over a few phone calls to family and friends. I adored this publishing house, and knew from the moment we first spoke it was an enthusiastic yes. 
I hadn't gone the traditional route of hiring a literary agent. This is pretty common (and helpful) practice in the process when starting out on the publishing road. So I had thought since they reached out to me, I had an immediate book deal. Oh how much I had to learn…and how much I did learn! In writing this behind-the-scenes post, I hope to give a little insight into what I learned along the way of producing a book, from start to finish. There are many ways to slice the pie of the publishing experience, from agents and publishing houses, to self-publishing and promotion. This is my experience and a glimpse into my last few years of making this book…
Stage 1 – The Proposal
A proposal is the first step to writing a book. Whether you have a literary agent or not, a strong proposal is not only necessary for publishers to get a feel for your book, but essential as a writer for gaining clarity on what you want to say and how you plan to say it. Proposals will vary on what is needed depending on the genre of your book. For a non-fiction book, like a cookbook, publishers will typically want to see a full chapter-by-chapter outline, a sample chapter, jacket copy and your author bio. For cookbooks, some will want to see a full outline of all the recipes you plan to include. This was the case for my proposal process. Though I found this process a little intimidating at first, by the end it helped me take my nebulous, dreamy vision into a structured, tangible product I felt confident talking about. As I got into the actual writing and photography planning stage of the book, I returned to my outline over and over again to keep me organized and on track. Once I was through with the proposal, I was able to sign my contract and get started on the next stages of the book's development. 
Stage 2 – Visioning & Planning
As you know, cookbooks nowadays are more than just words. Good books are full sensory experiences that bring the recipes to life through meaningful design and striking visuals. And my hope for my book was to make those visuals invoke a tangible feeling of living through the seasons. In addition to 90 recipes, my book would also include a lifestyle component of yoga, meditation, breathing practices, and rituals. I knew I couldn't do this alone, so I turned to my dear friend and collaborative partner, Cassie Ballard of The Veda House. Cassie did Vidya Living's brand and site design in 2015. We've since collaborated on numerous design and storytelling projects together, and I knew she would play an integral role in this visual planning process. We met weekly for several months to think through the story we wanted to tell and how to best do this through the book's photography, layout, and chart designs. We created moodboards with photography for styling and lighting ideas to tell the story of each season and setting. We created shot lists with detailed props and color palettes to map out each planned scene. We had google drive folder upon folder organizing all of this. Without her and our system of organization, I don't know how I would have kept track of it all! Through this detailed planning process, I felt ready to move forward in the next stages of execution. 
Stage 3 – Recipe Development
While this book is a lifestyle book, it also leans heavily into food. With my original 90 planned recipes, I set out first by pulling my favorite everyday recipe staples (think kitchari, chapati, dal and homemade milks/nut butters). Then, I looked at how I applied Ayurveda and the concept of ritucharya, a seasonal routine, to my diet to create the 80 seasonal recipes. These seasonal recipes include specific ingredients and cooking methods that nourish and balance different doshas through different times of year. For new recipes, I started by thinking through the concept and then playing around in my kitchen. Some concepts were total flops, others I nailed first try. The most challenging part for me was documenting what I did! So much of my time in the kitchen is intuitive and measured by hand. I quickly learned what I thought was a teaspoon was more like a tablespoon, and that I really needed to clarify what "done" meant in my cooking instructions. When I turned to my recipe testing team for feedback, these were my biggest takeaways. Precision in measurement and descriptive language are key when taking your playful solo time in the kitchen and making sure they translate to novice and seasoned cooks alike in their own kitchens. I ended up organizing a group of 60 recipe testers of varying skill levels, assigning them 2-4 recipes each, and then re-testing the recipes again after they submitted their feedback. Though this was a lot of work at this stage, I'm so glad I did this because it meant that each recipe was tested a minimum of 4 times and from a variety of taste buds. A warm thank you to my fabulous recipe testing team!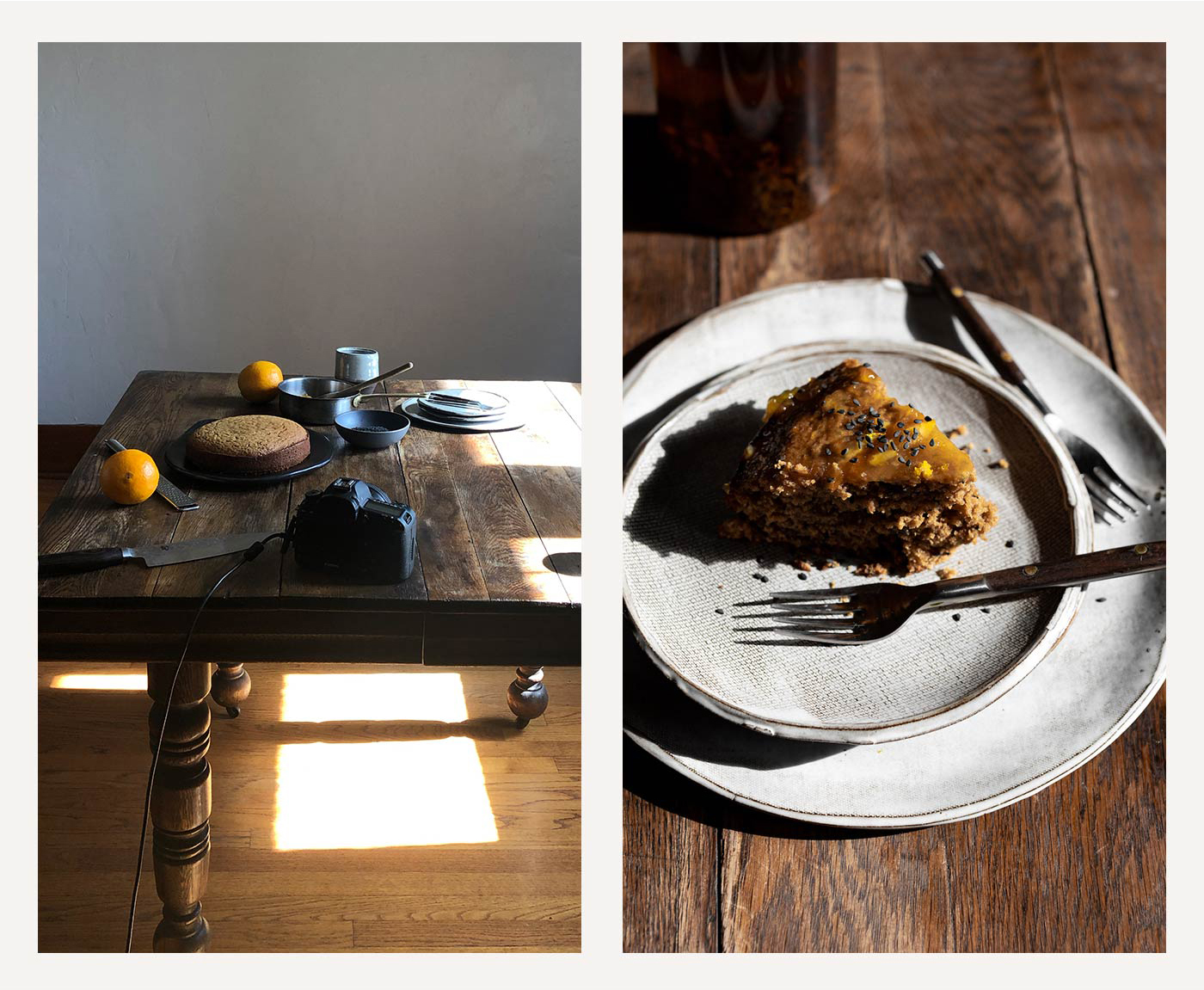 Stage 4 – Writing the Book
This was probably my most frustrating stage. I am a visual person, I love concept planning and the nitty gritty of design and execution. I love recipe testing and even recipe writing. But when it came to sitting down and writing all 72,000 words in between the recipes, I was met with so much inner resistance, procrastination, and mental roadblocks. I had it all there, in my head. But writer's block is a real thing, y'all! No matter how much planning you do, it comes down to being disciplined and just getting it onto the page. I tended to write a few sentences then edit the shit out of them. Don't do this. Like every writer's guide tells you, just write a full draft and then edit from there. It's sage advice for a reason. The notion of sitting in a cozy cabin with tea and a fire going, or taking a sabbatical to some faraway artists residency so the words can flow out of you in a clear stream of inspiration….it's all romantic BS. Writing might look like this from the outside, but the inside is a grueling process of self-doubt, inner criticism, brain fog, and fatigue that requires you to show up and get through it as best you can. I'm no Kerouac or Hemingway, but I imagine even these guys had many late nights laced with these inner challenges and emotions. Having a good editor and peer reviewers are truly helpful at this stage. If you're writing a book right now, I recommend giving yourself enough time for these folks on your team to give feedback and to integrate these changes. I was grateful for the many eyes in my book process that helped me to see things from different angles and to reshape sections I was stuck on when I couldn't see it myself. Like a good sauce, slow-cooked and matured with time, a manuscript benefits from the same. 
Stage 5 – Photography
This was the stage I was most excited about and spent a lot of time on in the planning process. At the planning stage, I was living on Kauai and had just gone through a long 6 month stretch of one challenge after another in my living situation. I'd lost my house to a massive flood, wrote my proposal from a tent and hotspot on a friends farm, moved back into my house only to emergency evacuate for an impending category 5 hurricane. Not to mention, I was writing a book about the seasons in a place that really had only one visual season. So, I made detailed plans to shoot the whole book off the island once I'd finished my manuscript and recipe testing. I'd also spoken to several friends who'd published cookbooks, and all of them said "Do NOT try to shoot this all yourself!". So I took this to heart, and wrangled an amazing team to help bring to life the different sections of the book. 
I worked with a few local designers to hand-dye fabrics for napkins and table runners, and sew some handmade linen clothing for different meditation shoots. Thank you to Karen of Hanalei Hand-Dyed and Magik for your seamstress expertise! I pre-ordered all of my ceramics, props and backdrops ahead of time for each shoot. We had a few incredible product sponsors as well, including Makra Shop, who gifted us a beautiful clay cookpot from Egypt, and Magic Linen who donated fabulous aprons! I also rented a few props for some locations. Pretty Prop Rental in Portland was a dream for our Portland yoga and food shoot. 
I had 3 total shoots planned over the course of 3 months. My first stop was Portland, where I met my longtime photographer crush, Ellie Baygulov. We worked together over two days in a rented studio to shoot over 120 yoga poses and few more lifestyle shots for the book. This shoot went off without a hitch, and Ellie's professionalism and turnaround time on photos made this shoot a breeze. 
My second shoot was a very different experience. This shoot was scheduled to be my big food shoot. I had hired a prep cook, a food stylist, and a friend from DC to fly in and photograph it all at a location in New Mexico. Leading up to shoot, I was wracked with anxiety and sleepless nights. I had planned an aggressive 7 day shoot with over 60 recipes to cook and photograph. As the days got closer, I was doubting if we could pull it all off and keep the consistent look and feel through the seasons I was aiming for. It all came crashing down 5 days before when the venue host cancelled last minute and the prep cook couldn't make the new dates. Over tears and frustration, I had to make the hard call to cancel the shoot and lose the money I had invested. I had to pivot to completely revision my plans for the food shoot.
Luckily, another dear friend, Todd Scott Ballje, was able to step in and help me knock out a section of the photos. And a few weeks later I ended up in New Mexico with Cassie, and together we shot the rest of the food and lifestyle scenes. It wasn't what we had planned, but the end product was better than I could have imagined. This was truly a lesson in faith, surrender and adaptability! 
The final shoot was the cover shoot, and this came with an equal amount of challenges and roadblocks. I ended up having four separate cover shoots over 9 months, none of them yielding that "This is it!" shot we were looking for. Two months past deadline, a global pandemic and stay-at-home lockdown, I was totally stuck. I knew I couldn't accomplish what we were looking for in my home, so I turned to another photographer that I'd long been inspired by. Lora Villaueva or RNR Creative, a Sydney-based designer and photographer who happened to be living in Sri Lanka at the time. She was down the street from Sunyata Sri Lanka, an artists residency I'd also swooned over in the past. This wonderful duo ended up saving the day on our cover shoot, and shot the final image you see now on the book! 
The photography process, which started as my most anticipated part of the process, turned into the biggest growth experience of it all. My fellow author friends were right, don't try to do it all yourself! Though it didn't take the initial route I had envisioned, collaborating on the visuals made the production experience even richer. A big thank you to Ellie, Todd, Cassie, Lora and Lindsey Bolling who contributed to this stage of creation! 
Stage 6 – Final Production
You have a finished manuscript and all the artwork bundled up and shipped off to your publishing team. Now what? I thought I was done. Oh how wrong I was! This final production stage is probably the most tedious of them all. Your manuscript will go through an intensive editing phase with multiple editors and another writing phase to incorporate their edits. Then the manuscript goes to the designer and gets laid out page-by-page with the visuals and cover. This whole stage was about a year long process until we reached the finish line. I had a wonderful editing and design team at Roost Books, and was grateful to be involved at each step of this stage. Several versions later, we sent the final version off to print and 6 months later, I received the finished book. 
Stage 7 – Marketing & Beyond
If you've made it this far in this novel of a post, you now know what it feels like to create a book. It's an ultra-marathon of time and devotion. For anyone who's written and produced a book, I have immense respect for you! Once you get to hold a copy of your book in hand, it feels both surreal and tremendously gratifying. Once you get to share those copies with your readers, that's a whole other feeling that words can't describe. 
This is the stage I am at now. My book, Living Ayurveda, officially releases in one week (November 24th, 2020), and I couldn't be thrilled to share it with you. You can pre-order it here now. And in January 2021, I will be leading a year long Book Club to bring the book to life and say what couldn't be said in the pages alone. 
I hope this book brings joyful nourishment to your life! If you've ordered a copy, leave me a message here. Getting to know whose hands it lands into is the best part of the whole process!
No Comments