FREQUENTLY ASKED QUESTIONS
Insight into my process, partnerships and practices.
Who designed your website & branding?
Cassie Ballard of Veda House is the mastermind behind my updated branding and web design, and Brandi Bernoskie of Alchemy+Aim did the web development. I can't recommend these fabulously talented women and their work enough. Did I mention they have great blogs/social media accounts, too? Follow @thevedahouse and @brandibernoskie to check out their work!
Who does your photography & styling? What kind of camera do you use?
When I'm not collaborating with fantastic folks like Todd Scott Ballje, Lindsey Bolling, Choate House  and Megan Joy on projects, I do the majority of the photography you'll find on the website and blog. I shoot with a Canon 5D Mark III and 50mm 1.2 lens. The art of cooking, styling and shooting to bring a food story to life is my meditation. It's my yoga off the mat, complete union and presence in the act of creating.
Are you available for commercial projects?
Absolutely! I love collaborating with like-minded individuals and conscious companies to create and share beauty in this world. Please email me claire@vidyaliving.com to visit more about your project vision.
I want to move into the field of holistic health professionally, what programs should I explore?
I offer private mentorship sessions for this very topic! This is such a personal topic I wanted to make these sessions available for those seeking guidance on how to take the next steps in your yoga, nutrition and holistic wellness career. We'll spend one-on-one time together getting to discuss your story, passions and business vision and receive personalized guidance on training programs, school options, and experience needed to help you craft the roadmap to your future. Learn more about my professional mentorship sessions here.
What Exactly Is Ayurveda?
Great question! I have a resources page with wonderful links to read more about the ancient wisdom of this holistic healing model. This link is also great place to get started first + get to know more about your personal constitution (dosha).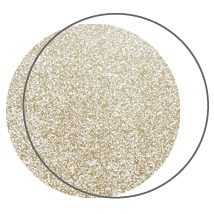 Invoke your inner wisdom
Sign up to receive weekly wellness tips, exclusive recipes & event invites.