Recipes: Mulled Rose & Cranberry Pear Cider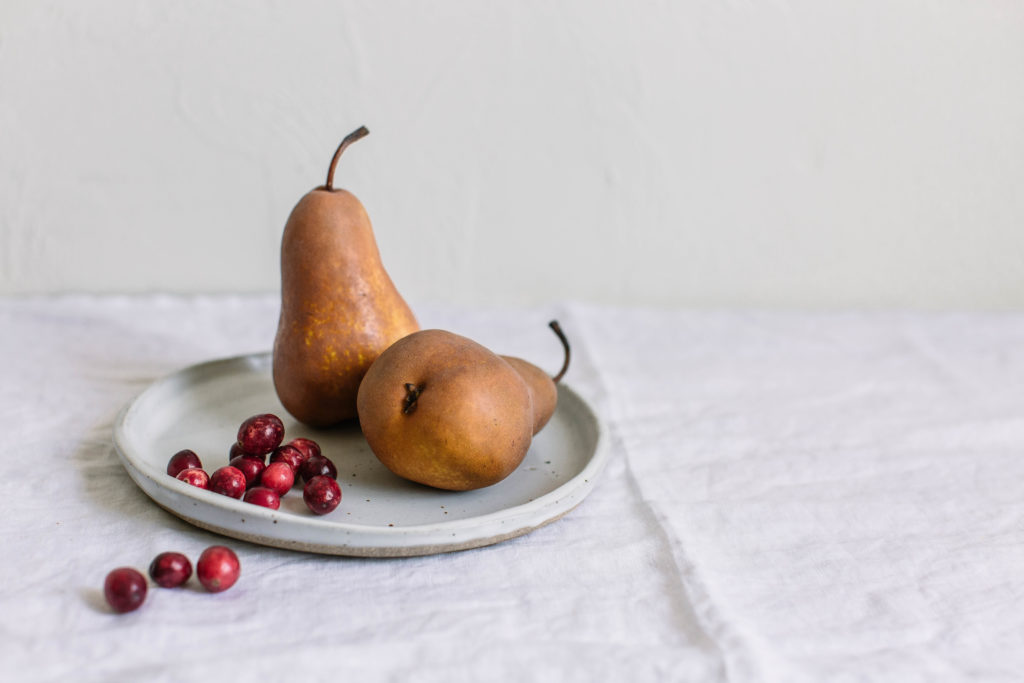 Cue up the Charlie Brown Christmas soundtrack and start stringing cranberries and popcorn for the tree! It finally feels like Christmas here. My mom came to visit this year and we've hung two little ornaments on a tiny palm in the living room as a makeshift tree. Mele Kalikimaka. It's a bit of a Hawaiian Charlie Brown tree situation, but we're content with its charm. So instead of our traditional cranberry garland, we're digging out this winter staple of mine – a mulled cider.  This cider has taken many forms over the years, flipping between apple and pear and incorporating a variety of spices. But only more recently has rose made into the recipe and I think it's an addition that is here to stay.
Looking for last minute holiday recipe ideas? I've put together an Ayurvedic Holiday Cooking digital workshop. In this Seasonal Living Guide, you'll receive a 1-hour video presentation and a detailed recipe ebook complete with Ayurvedic cooking tips, 25 vegetarian recipes, beautiful photography and sample menu to inspire health in your home this holiday season. Sign up and get instant access here.
Wishing you all a very Merry Christmas and wonderful holiday season.
MULLED ROSE & CRANBERRY PEAR CIDER
6 cups fresh pear juice
2 cups pure water
1 cup fresh cranberries
2 oranges, sliced with peel on
2 tbsp dried rose petals
3 cinnamon sticks
4 star anise pods
1 tbsp cardamom pods
1 tsp whole cloves
Combine all ingredients in a large pot, simmer on medium-low heat for 20-25 minutes. Strain spices from liquid. Serve hot with a cinnamon stick to garnish each mug.
Makes 4-6 servings
No Comments