Ayurveda: Building Immunity in Home & Heart – A Downloadable Guide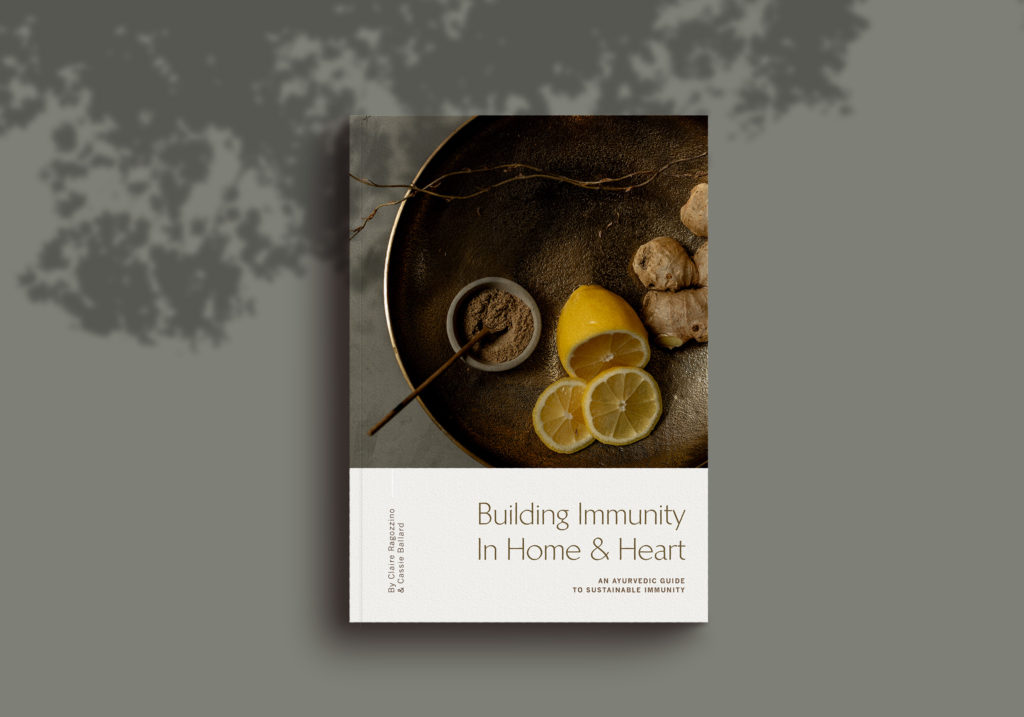 Dear Community,
How are you? What a tremendous time we have all been thrust into, the whole world turned upside down overnight. If you've been feeling scattered, anxious, overwhelmed – please know, you are not alone. I'm most certainly feeling the effects of such a global shift and the looming sense of uncertainty that lies ahead. Right now, I am choosing to take extra moments of pause, refocus my efforts and show up for my family and community in new ways. I believe that how we care for ourselves in these difficult times has a ripple effect in the overall health of the collective.
With this in mind, I teamed up with Cassie Ballard of Our Seva to put our minds and hearts together this past week to create an in-depth guide for bolstering your immunity and caring for your minds, bodies, and spirits in these difficult times. Our mutual love for Ayurveda stems from its acknowledgement that our bodies are inherently intelligent, knowing exactly how to foster and protect optimal health. It is not about finding remedy for symptoms, but rather addressing the root cause of imbalance and building a solid foundation. Its sometimes esoteric practices can be simplified down into intuitive and customizable assessments and rhythms.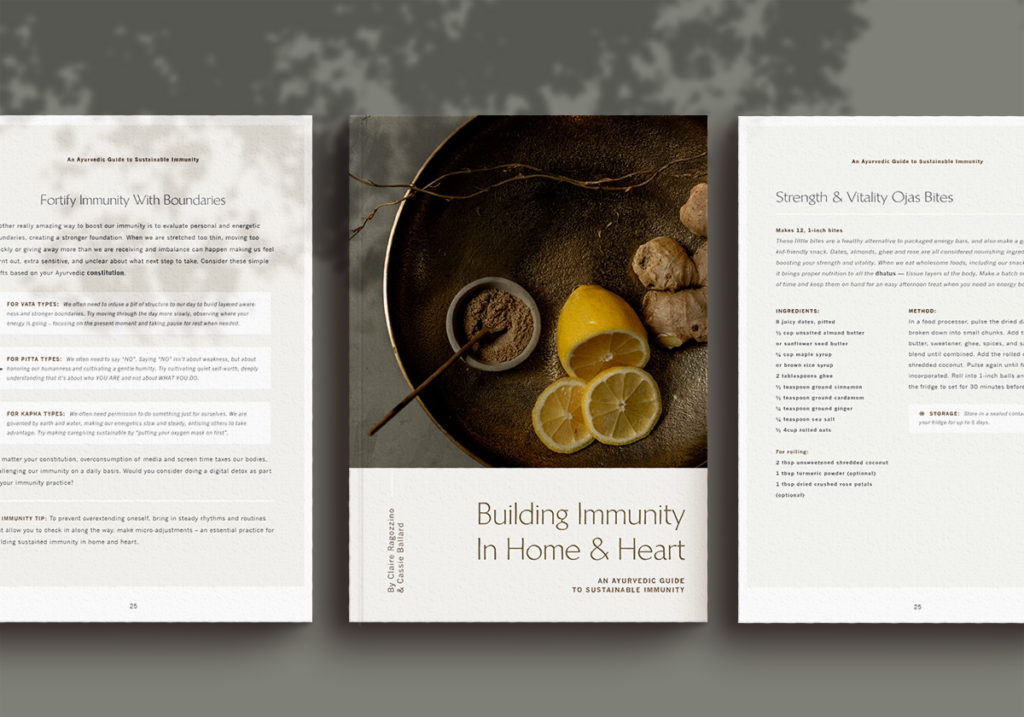 We intend this guide to inspire you to take small steps towards improving your body's ability to weather any storm. A "take what feels good, leave the rest" approach is what is being asked. This guide is written through the lens of centuries old ancient wisdom, woven into the practicality of our modern lives. It is our humble opinion that the wisdom of Ayurveda offers a beautiful analogy and guiding light for finding new ways of understanding balance, adaptability, sustained immunity and a peaceful heart. To get started, click here to download the free guide Building Immunity in Home & Heart.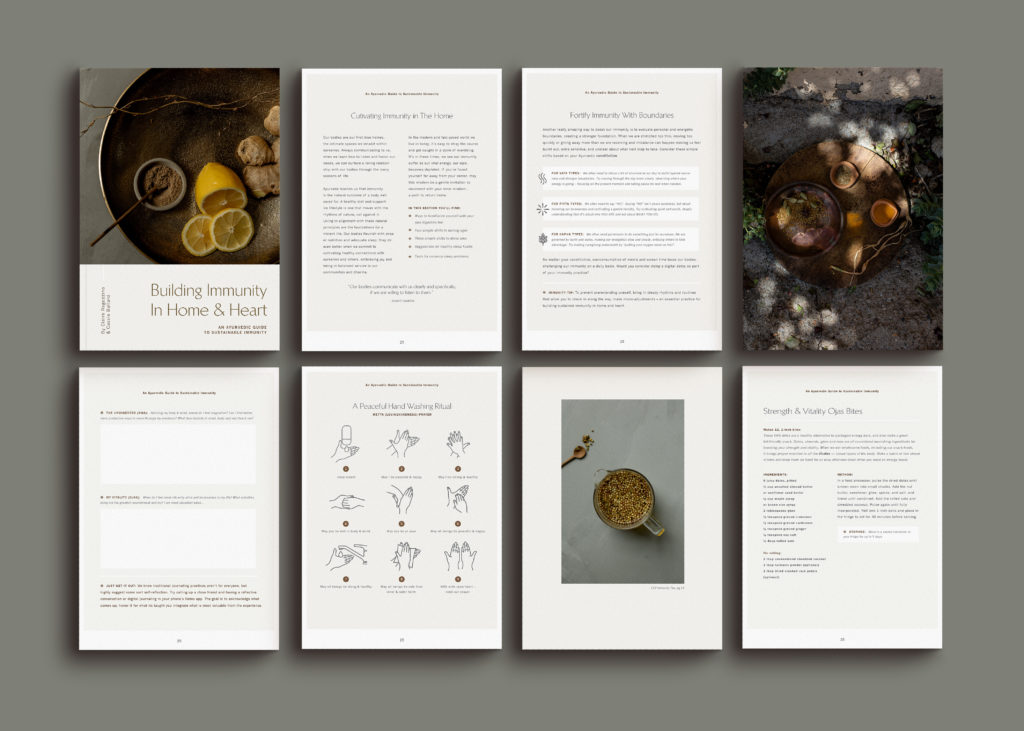 The guide includes practical tips and recipes, journaling practices, meditations, mantras and breathing for bolstering your immunity and keeping you sane through difficult times. We hope you enjoy this free resource, and share with anyone in your family or community that could use a little extra support at this time. Access the guide here –> Building Immunity in Home & Heart.
We are being called to transform our roles as caregivers in big ways. We are being asked to be more present, more level-headed, and more generous with all of our resources than ever before. I'm right here, forging this new path alongside you. This is truly an unprecedented time of change we're facing, and I believe that social distancing should not mean isolation or disconnection. Please feel free to reach out by email with questions, stories or just a little note to say hello. I always love hearing from you and want to know how we can keep weaving together greater connection and stronger communities, both close and afar. 
In good health and good company,
Claire
11 Comments
11 responses to "Ayurveda: Building Immunity in Home & Heart – A Downloadable Guide"