Alchemy of Spirit Sonoma Retreat
______________________________________
SONOMA, CALIFORNIA
AUGUST 24-27, 2017
The Journey
A holistic journey through the chakras using food, breath, movement, sound and ceremony. Together we connect with the wisdom of the elements and nature on the stunning Sonoma Coastline.
4 days, 3 nights at The Lotus Feed Organic Farm

Daily yoga & meditation awakening each chakra

Farm-to-table feasts of handmade organic meals, juice, elixirs, snacks & tea

Interactive workshops // Herbal Medicine Making, Flower Essence Therapy, Ayurvedic Beauty & Sacred Nourishment Cooking Class in the Garden

Evening Voice Workshop & Song Circle

Guided hike with naturalist along the Sonoma Coastline & Redwoods

Waxing Moon Temple

Ayurvedic Body Treatments

Alchemy Package with local gifts & goodies
The Journey
Each day of our retreat integrates awareness of the elements and experience of the chakras with the spirit of place, building awareness of the powerful energy centers in our bodies in alignment with nature and the lunar cycles. Our mornings begin with tea and sunrise meditation, followed by an invigorating alignment-focused yoga practice designed around a chakra focus. After breakfast, we gather for our experiential workshops and in the afternoon we head out for adventures that support the exploration and activation of the medicine of the desert. Gather together in the garden for a beautiful outdoor dinner harvested right from the farm. We conclude our day with a restorative yin and yoga nidra practice or evening song circles by the fire. Additional options for private bodywork. flower essence therapy, nutritional consultations and energy healing sessions available to schedule throughout the retreat.
The Nest
The Lotus Feed Retreat Center at Taylor Maid Farms rests on 108 acres of vital Sonoma coast nature. Its diverse landscape provides the most exquisite and magical experience of raw and cultivated beauty – from our redwood, fir and oak forests, to our thoughtfully designed circle gardens. Our ocean view ridgetops overlook our colorful and hidden creek beds.
From luxury private yurts with vintage clawfoot bathtubs, to glamping in styled canvas tents, the center is designed for all budgets and levels of comfort. Most of the accommodations are shared baths meaning that the restrooms are outside of the dwellings. There are several luxe outdoor bathrooms all with electricity and running water. One of the most special experiences at the Lotus Feed Center is the outdoor showers. They are built around a gorgeous California Bay tree and showers take place under the canopy. All tents are cozy and thoughtfully decorated, outfitted with beds ranging from doubles to twins.
The Nourishment
We pride ourselves on the intentional details that goes into each handmade meal.  At this retreat, we have the joy of eating right from the land in our daily farm-to-table feasts grown and prepare fresh on site. The Lotus Feed is a working organic farm and medicinal herb garden. Our aim is to provide meals prepared with an attitude of love and reverence, in alignment with the seasons and the local environment, using the highest quality ingredients to support your spiritual journey. All meals are gluten-free, plant-based and organic,  locally sourced when possible, and prepared fresh each day of the retreat.
Intentional menu designed to highlight local flavors and seasonal ingredients
8 complete balanced, seasonally-inspired, plant-based meals
Fresh juices, herbal elixirs, tonics & teas
High vibing handmade raw chocolates & medicinal snacks
All ingredients 100% organic, locally sourced products when possible
The Guides
Claire Ragozzino
Plant-Based Chef, Yoga & Ayurveda Teacher, Women's Wellness Coach
Catie Coon
Yoga & Energetic Wellness Teacher, Flower Essence Therapist, Moon Temple Facilitator
Kamala Santos
Ayurvedic Massage Therapist, Lifestyle Consultant, Transitional Doula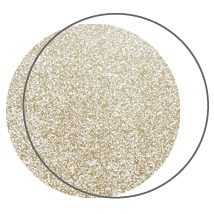 Invoke your inner wisdom
Sign up to receive weekly wellness tips, exclusive recipes & event invites.