INNER WISDOM COACHING
One-on-one guidance to reconnect with your inner wisdom. Through my 3-month holistic nutrition & lifestyle coaching program, you will….
Transform your relationship with food
Discover everyday tools for improving digestion & boosting energy
Develop a nurturing self-care practice
Learn meditation techniques for overcoming obstacles
Connect with the seasonal cycles of nature & harness your creative potential by understanding lunar cycles & energy
Release self-limiting habits & thought patterns
Strengthen your intuition & unveil your inner wisdom
What You'll Receive…
In-depth health history consultation
60-minute coaching sessions twice a month, via phone/skype/in-person
Personalized wellness plan with comprehensive steps to guide you towards your health goals
Seasonal plant-based meal plans, recipe books, and shopping lists
Guided meditations, mindful movement and nourishing self-care practice guides
Email support & accountability
Special discounts to online programs & events
Bonus: Free Seasonal Juicing eBooks & Yoga Nidra Meditation Packs
Schedule a Consultation
Schedule your free 15 minute consultation to learn more about my coaching process, and how we'll transform your wellness together and customize your program to fit your unique needs.
"Incredible! The individual coaching sessions have surpassed my every expectation. I have learned so much about my body. Having spent many years as a competitive athlete, I was sure I already knew my body. However, Claire helped me take this knowledge and intuitive sense to an entirely different level. Claire was available and nurturing, and tackling difficult topics was made comfortable with her openness and transparency. The sessions were both tailored to my needs and directed by Claire's incredible wealth of knowledge regarding the Ayurvedic and holistic health traditions. I found myself diving into topics I never thought would be relevant to me (think moon cycles). I'm so grateful that I reached out to Claire! Enrolling in private coaching sessions, as well as the guided group cleanse, has been the best health investment I've made in years!"
- Beth / Auburn, Alabama
"To say that Claire Ragozzino has changed my life probably sounds like a cliché. But to say anything else would not be the whole truth. Claire has changed and improved my entire life. Over the past three years, she has helped me lose more than 50 pounds without medication or fad diets, simply by gently altering my food choices and eating habits over time. She helped me recover from a serious foot injury that doctors said could only be fixed with a complicated surgical procedure. She helped me overcome chronic insomnia, which had left me fatigued every day and completely worn out by the end of each week. And she helped me approach each day with a new, positive outlook on life, so that I can truly say I now life each day to its fullest. In short, Claire has done nothing less than work a miracle in my life."
- Mike / Oklahoma City, Oklahoma
"The most amazing experience - I wish I would have met Claire years ago! She has helped me more than I can ever express with balancing life and work, taking the stress out of life. She helped me to be more mindful and present. I now take more time for myself without feeling guilty about it, it's changed the way I view situations. I have also added a lot of wonderful dishes to my meals from Claire's wonderful food creations and seasonal cleanses that she offers. The wellness coaching is the best investment for the money."
- Kara / Oklahoma City, Oklahoma
PROFESSIONAL MENTORSHIP
Are you looking to pursue a professional path in holistic nutrition, lifestyle and/or yoga, but unsure where you should start? Are you desiring to start your business but feel overwhelmed by the many steps it takes to crafting your vision? If you're seeking guidance before embarking on your journey or deeper support in flushing out the next steps of your website, offerings and content sharing plan, spend one-on-one time me with to share your story, passions and business vision and receive personalized guidance on training programs, mapping out your professional path and troubleshooting the roadblocks that come up into taking your wellness career from a passion to bigger purpose.
Over the course of three sessions, we'll explore we're you're at and create a comprehensive roadmap for the nest steps in your path – whether that means embarking on your next training, identifying how to weave together your unique life experience and purpose in building your holistic business, or relaunching your clarified website and developing a content sharing plan.
WHAT YOU'LL RECEIVE
1-hour initial phone/skype consultation exploring your personal path and professional vision
Detailed Mentorship Roadmap outlining the best route to achieve your unique goals and bring your vision to life
Two follow-up coaching sessions implementing action steps and troubleshooting growth challenges
Email support for accountability, motivation and work review during our mentorship engagement together
Sisterly guidance from someone who's been on this path before, sharing my personal insight and growth from mistakes and successes after years building an online wellness business
Access to discounted coaching rates for follow-up sessions
Questions about the process or curious to see if this is a good fit for you? Schedule a free 15 minute consultation here to chat with me one-on-one.
Investment
Mentorship Package | $425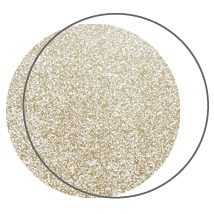 Invoke your inner wisdom
Sign up to receive weekly wellness tips, exclusive recipes & event invites.