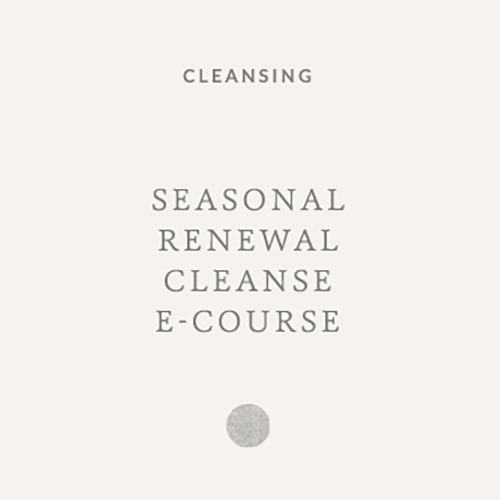 $95.00
Seasonal Renewal Self-Guided Cleanse
The Seasonal Renewal Self-Guided Cleanse is offered each summer solstice as an opportunity to rest and replenish with the seasonal transition. This whole body and mind cleanse provides a gentle reset in the summer season as we move from heavy spring into the hot and fast summer months. This two week program provides you with a protocol to gently prepare, cleanse and rebuild your diet to align with summer and stay balanced through the season.
What You Receive:
A digital comprehensive cleanse handbook with step-by-step seasonal cleanse plan, menu planner, easy-to-follow recipes and holistic self-care tools
50-page ebook of revitalizing Ayurvedic-inspired seasonal recipes
Printable blank shopping lists, intention setting worksheets, journaling and meditation guides, nutritional wellness resources
Self-Care how-to guides and practice sheets
Guided meditation audios
Email support
Optional Add-On: Banyan Botanicals Ayurvedic Cleanse Kit mailed to your door
Optional Add-On: Private Wellness Coaching Sessions with Claire
Note: You will be emailed a download link in your payment receipt. Please contact claire@vidyaliving.com if you have any troubles accessing the materials.