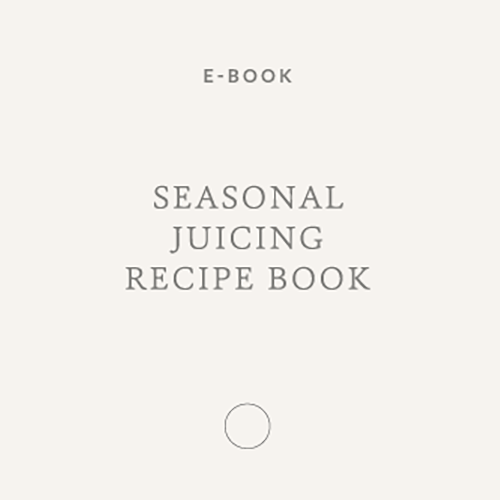 $9.99
Seasonal Juicing | Spring eBook
In this series of seasonal juicing guides, you'll find each eBook includes information on the different characteristics of the featured season, along with little nuggets of herbalism and Ayurvedic wisdom woven into the recipe pages. The 25 seasonal recipes in this eBook highlight produce and flavors that help align the body with spring, incorporating bitter greens, alkalizing citrus and fresh herbs that promote gentle cleansing and support of the liver, kidneys and colon.
The Vidya Living Seasonal Juicing series is meant to provide you with holistic knowledge of the different seasons and how to marry this with your daily juicing habit, so you can connect in with your deepest inner wisdom, your vidya, to maintain that clarity of body, mind and purpose through the ever-changing seasons.
This 40-page eBook includes:
-25 enlivening spring recipes for juices, tonics & blended elixirs accompanied with vibrant photographs
-A comprehensive "Tools of the Trade" guide to assist in purchasing the right juicer for your needs
-The "Juicer's Pantry" guide featuring seasonal produce charts for early and late spring, and an Ayurvedic herb and spice chart for boosting and balancing your juices
-Holistic nutrition tips & herb profiles peppered throughout the pages
-Accessible and affordable ingredients
Please Note: Upon payment, you will receive a confirmation receipt to your email account, inside you'll find a download link to access your ebook.