FIRE & WATER: AN ELEMENTAL RETREAT
Taos, New Mexico
August 13th-16th, 2020
Join us for an immersive retreat into the ancient wisdom of the elements. In this late summer retreat, we'll explore the elements of Fire and Water through the overlap of Ayurveda and Traditional Chinese Medicine, daily tea meditation, yoga, dance, food and the local land. Each day brings to life each element through a sensory experience, inviting slowness and a reconnection with nature while exploring the rich landscape of New Mexico.
Immerse yourself in the wisdom of Ayurveda and Traditional Chinese Medicine & learn how to apply it to your daily life
Experience the art of meditative tea ceremony and working with the elements through tea practice
Integrate daily yoga, meditation, mantra & breathing practices for vitality
Enjoy thoughtfully crafted meals & interactive cooking classes fusing Ayurvedic principles and local food traditions
Nourish with traditional Ayurvedic body treatments
Explore landscapes,  design, architecture & rich cultural history in the land of enchantment
Connect with local culture, community & like-minded friends
WHAT'S INCLUDED
4 days // 3 nights at Casa Gallina Organic Bed & Breakfast
Handmade organic vegetarian meals, snacks, elixirs & tea
Daily yoga & meditation classes
Five Elements Tea workshop with Wao Tea
Hands-on Ayurvedic cooking class & farmer's market trip
Hiking, hot springs and excursions around Taos
Wellness Kit with Ayurvedic supplies, tea & local gifts
Experience Add-Ons: Ayurvedic Massage Treatments, Ayurveda Lifestyle & Nutrition Consultations and Yoga Therapy Sessions
HOW TO REGISTER
Select your room and complete registration online here to join us in Taos this for a juicy late summer retreat exploring Fire & Water through Yoga, Ayurveda and nourishment. Questions?  Email claire@vidyaliving.com to visit more about the retreat experience and planning your trip.
---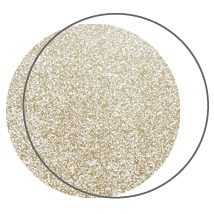 Invoke your inner wisdom
Sign up to receive weekly wellness tips, exclusive recipes & event invites.