Big Sky Yoga Restore & Reboot Montana Retreat
September 1 @ 5:00 am

-

September 4 @ 12:00 pm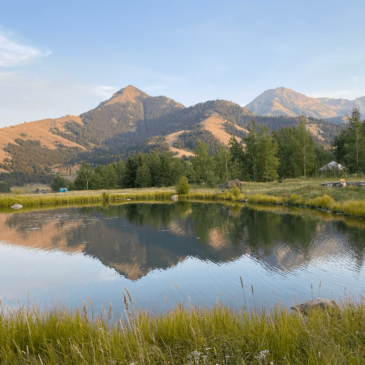 BIG SKY YOGA RESTORE & REBOOT RETREAT IN MONTANA
After prolonged stress and anxiety, it's easy to forget how your soul feels when it's lighter, happier, and authentically supported. This retreat helps you reclaim the best version of yourself—and experience a lasting heart, body, and mind "reboot." I'm thrilled to be collaborating with the Big Sky Yoga Retreats team for a wonderful weekend of yoga, Ayurveda and time in nature for an end-of-summer retreat in Montana.
From centering with daily yoga (no power flows) to expanding your wellbeing toolkit with Ayurveda, equine coaching with our Cowgirl Yoga Herd (groundwork only, no riding), breathwork sessions to mindfulness exercises, you'll recalibrate the tools needed to walk through life calmly and with purpose. Return home having deepened your yoga practice, realigned your body, steadied your mind, sparked your creativity, and experienced the quiet, healing power of nature.
ON THIS RETREAT, YOU'LL ENJOY:
Cozy Cabin Lodging
Spend three nights in a B Bar Ranch A-frame cabin with your own private bedroom and shared bathroom.
Daily Yoga Classes
This retreat will have a special focus on restorative and yin yoga. Give yourself permission to let go of power flow for a few days, and reap the benefits of a more gentle practice. All classes will be in the yoga yurt. If you've never done yoga in a yurt, this is your chance.
Equine Coaching
Join us in the round pen, where the true magic happens. Drop your expectations as you enter, and build an authentic new relationship with your equine partner. Allow your energy to intertwine with his, and let the alchemy rise.
Autumn Ayurveda Workshop
Claire Ragozzino, author of Living Ayurveda, will join us on retreat for a look at your fall diet, movement, and breath practices, and rejuvenating autumn rituals. You'll get a copy of the book and other Ayurvedic treats. Ayurveda, one of the world's oldest holistic ("whole-body") healing systems, teaches us how to care for our bodies and minds through the many seasons and cycles of life.
Gourmet Meals & Wines
Enjoy Western gourmet meals prepared by the B Bar's resident chef. Plus, enjoy fine wines from Yellowstone Cellars & Winery and local beers.
Meditation & Journaling
Set your intentions through a series of meditation and journaling exercises.
Explore Your Creative Side
Coloring books, sketch pads and art supplies will be on hand for your enjoyment. There will also be a led vision board session, and a happy hour mala making workshop.
Wildlife Watching
Take advantage of unparalleled wildlife watching opportunities (e.g. elk, birds, grizzly bears, and more).
Free to Be Me Time
Unlike many "retreats," we won't schedule every moment of your day. Rather, we build in plenty of free time for you to truly kick back and relax—however you prefer.
Related Events