Alchemy of Spirit Taos Retreat
June 1, 2017

-

June 4, 2017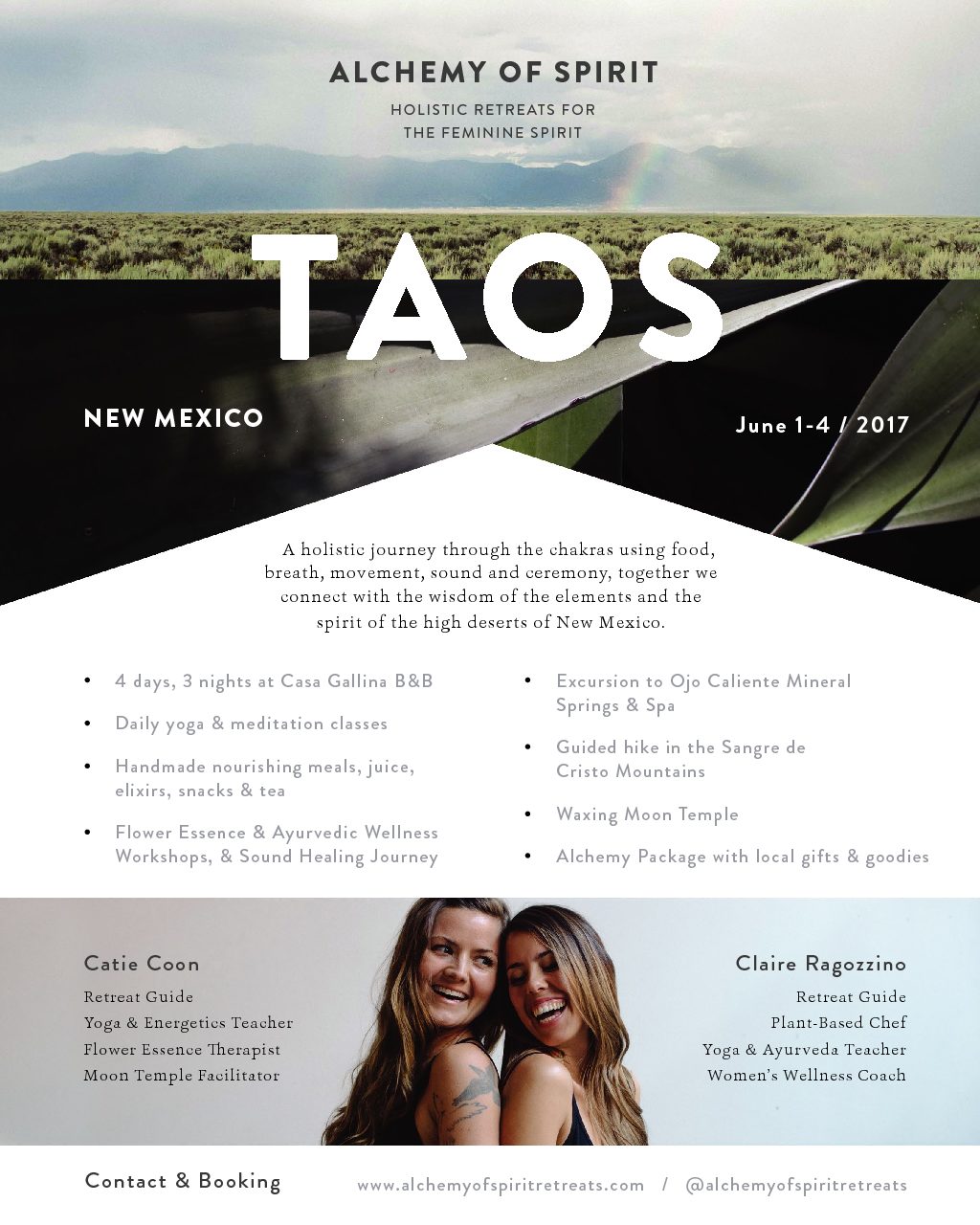 ______________________________________
TAOS, NEW MEXICO
JUNE 1-4, 2017

A holistic journey through the chakras using food, breath, movement, sound and ceremony, together we connect with the wisdom of the elements and the spirit of the high deserts of New Mexico.
4 days, 3 nights at Casa Gallina Organic B&B

Daily yoga & meditation awakening each chakra

Handmade nourishing meals, juice, elixirs, snacks & tea

Interactive workshops // Flower Essence Therapy, Ayurvedic Wellness & Sound Healing Journey

Excursion to Ojo Caliente Mineral Springs & Spa

Guided hike in the Sangre de Cristo Mountains

Waxing Moon Temple

Alchemy Package with local gifts & goodies
The Journey
Held in the sacred high deserts of New Mexico during the waxing moon phase, the enchanting land of Taos is nestled in the valley of the Sangre de Cristo mountains. Take a sacred pause in this place of sanctuary to slow down, connect more deeply with your self, and dive into life's sweetest pleasures as we gather together in this journey of inner exploration.
Each day of our retreat integrates awareness of the elements and experience of the chakras with the spirit of place, building awareness of the powerful energy centers in our bodies in alignment with nature and the lunar cycles. Our mornings begin with tea and sunrise meditation, followed by an invigorating alignment-focused yoga practice designed around a chakra focus. After breakfast, we gather for our experiential workshops and in the afternoon we head out for adventures that support the exploration and activation of the medicine of the desert. Gather together under the big willow tree for a beautiful outdoor dinner. We conclude our day with a restorative yin and yoga nidra practice or sound journey. Additional options for private bodywork. flower essence therapy, nutritional consultations and energy healing sessions available to schedule throughout the retreat.
The Nourishment
We pride ourselves on the intentional details that goes into each handmade meal.  Our aim is to provide meals prepared with an attitude of love and reverence, in alignment with the seasons and the local environment, using the highest quality ingredients to support your spiritual journey. All meals are gluten-free, plant-based and organic,  locally sourced when possible, and prepared fresh each day of the retreat.
Intentional menu designed to highlight local flavors and seasonal ingredients
8 complete balanced, seasonally-inspired vegetarian meals
Fresh juices, herbal elixirs, tonics & teas
High vibing handmade raw chocolates & medicinal snacks
All ingredients 100% organic, locally sourced products when possible
The Nest
Located on the edge of town in a quiet, pastoral setting, Casa Gallina's five adobe casitas provide an authentic Taos experience as the cozy nest for our retreat journey.
Each casita is decorated and appointed with furniture, art, antiques, and textiles from New Mexico, Old Mexico and the world over. Cozy up to a wood burning kiva fireplace or wood burning stove as you drift away under the starlit night sky. Breathtaking views of the Sangre de Cristo Mountains set the backdrop for our retreat, while dreamy desert sunsets and moonrises ignite daily yoga and meditation practice.
The Guides
Claire Ragozzino
Plant-Based Chef, Yoga & Ayurveda Teacher, Women's Wellness Coach
Catie Coon
Yoga & Energetic Wellness Teacher, Flower Essence Therapist, Moon Temple Facilitator
Kamala Santos
Ayurvedic Massage Therapist, Lifestyle Consultant, Transitional Doula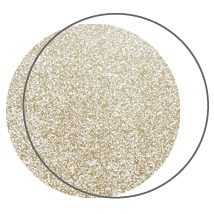 Invoke your inner wisdom
Sign up to receive weekly wellness tips, exclusive recipes & event invites.